Designed with Safety as a Priority
Here at RockWell LLC, our window wells are engineered to accommodate the window well safety needs of your family. While our customers love the design and style of our window wells, those features won't be foremost on your mind during an emergency situation, when your number one goal is to escape. Fortunately, our window wells are as functional as they are aesthetic.
Our egress window wells meet the IRC Egress Code Requirements, providing you and your family with a direct escape from any of the inhabited rooms in your basement. With this comes the peace of mind that anyone in the basement can escape with ease, incase of an emergency.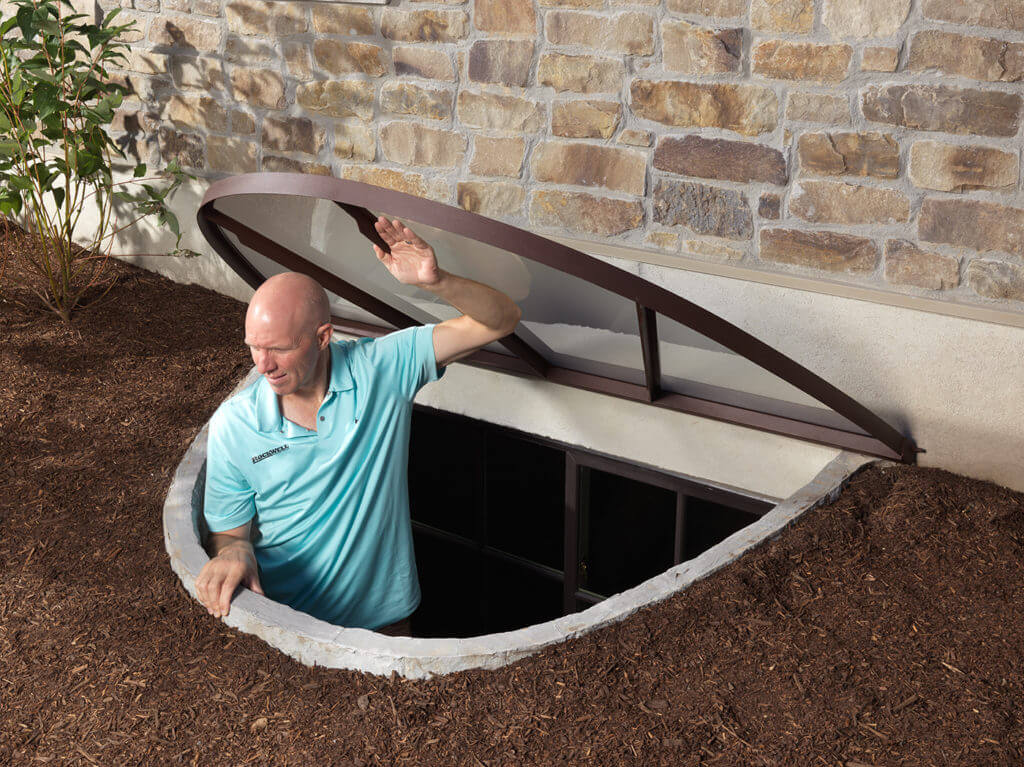 Safety Features of Our Window Wells
RockWell window wells offer several key design features to ensure safe basement living:
Window Well Dimensions
In order to exit your home from a basement window (or to accommodate rescue personnel), your egress window well needs to be large enough to admit a person of any size through. Each of Rockwell's egress window well designs meets or exceeds these Egress Code requirements.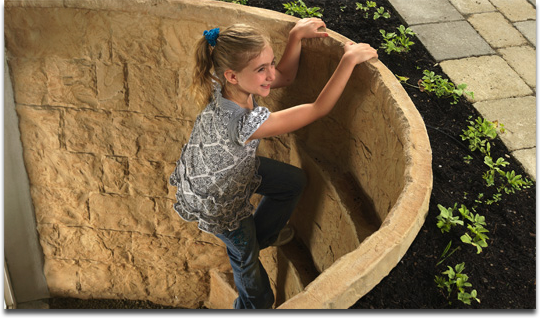 Escape Steps or Ladder
In window wells that are deeper than 44 inches below ground level, the IRC Egress Code requires there to be steps or permanently affixed ladders to accommodate exiting the basement.
All of Rockwell's egress wells feature substantial, durable steps that are simple to ascend. We also offer safety ladders for our Premier series window wells for emergency escape.
Basement Egress Window Well Covers and Grates
While it's nice knowing that your window well is large enough to escape from, that large opening can also present a fall risk for family, friends, and pets outside the home. To eliminate this concern, RockWell offers incredibly sturdy and lightweight aluminum covers and grates to place over your window well. Our basement egress window well safety cover is made of polycarbonate material that is easy to lift from below, and still allows sunlight to shine through to your basement rooms.
As part of an overall structure of safety, our products provide you and your family with a straightforward plan of action in case of an emergency. Rather than panic in a moment of danger, having a clear escape route in place allows you to react fast and calmly follow through with your plan. At RockWell, we love helping to instill this confidence and sense of well-being in our customers.
Enjoy a safe basement, while maintaining the style of your home.