Ever feel like your basement could use a little more flare but don't want to spend the money on expensive furniture or new carpet? We have the answer! Add texture. Texture comes in a wide variety so you can add to the ambience of your basement your way. This article is the first of four on incorporating texture into the interior design plans for your basement. In this post, you will learn how texture choices influence the overall appearance and atmosphere of each room.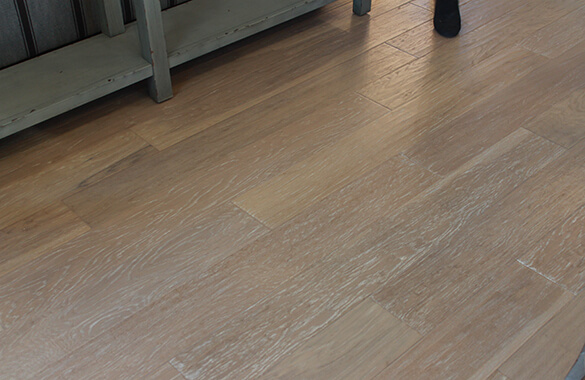 Texture is an extremely important element of interior design. The texture of a particular feature refers to surface qualities that you feel through touch. However, once you've come into contact with a particular texture once, you can recall the feel of it by sight alone. Because of this, you can incorporate texture either through objects that actually have the texture you prefer or by objects that visually imitate that texture.
Tactile and Visual Textures
How a surface actually feels is called "tactile texture". The surface's tactile texture may be hard or soft, rough or smooth, puffy or firm. The tactile texture sometimes is quite different from the texture that our vision determines to be there. For example, gypsum panels covered with vinyl to look like genuine knotty pine have the visual texture of real wood and a completely smooth tactile texture. In designing your basement, you can play with tactile vs. visual textures to make the interior space more dimensional and interesting for visitors.
How Textures Affect Light
One thing to take into consideration when choosing between textures is your lighting arrangement. Shimmering surfaces – such as polished granite and stainless steel – reflect lots of light and almost seem to glow. Matte, or dull, surfaces often appear smooth but may actually be slightly roughened. A matte texture softens light, and if the matte surface is completely smooth, it will reflect light evenly. Rough or uneven textures add shadows. Depending on the ambiance you are trying to create, the use of texture on walls can either add light through reflection or diminish light through softening.
Combine Textures to Add Interest
A room that displays very few textures becomes boring to the eye. You can make your finished basement interesting and give it a fresh, new look by mixing and matching textures. This can be as simple as selecting carpeting that has a different texture from the texture of your walls. If your wall surfaces are smooth, you might add trim or an accent panel that displays a rougher texture. Another choice is to install a fireplace that can act as a contrast between the surrounding, smooth, unicolored walls. Even a small area can utilize varying textures.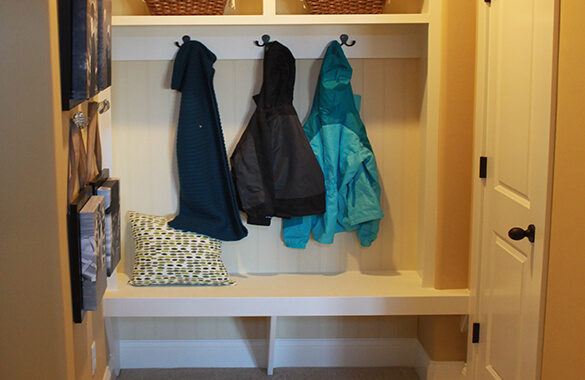 Warm and Cool Textures
Changes in textures change the ambience of a room. Wood, brick, soft or plush fabrics, and matte finishes are often used to provide a warm feel. A cooler feel can be created by using leather, plastic, metallic finishes such as chrome or stainless steel, linen and other smooth fabrics, and glossy surfaces such as high-gloss paint. To create a dynamic effect, determine whether you want the room's predominate textures to be warm or cool, then add touches of the opposite textures for balance.
Picture the Outcomes
A good way to make your design plans come alive is to cut out pictures of the textures you would like to have. For each room, place the pictures on a board or a large sheet of paper in the locations you want them to be when the room is completed. If asked, some suppliers will give you free samples that you can include as you complete your picture board. You and your family can have fun playing with texture variations. By making your picture board a miniature replica of what a photograph of the completed room would look like, you will have a good idea of what textures work well together.
Before actually purchasing materials, imagine yourself and your family enjoying the newly completed rooms in your basement. Visualize each room in its entirety, with special focus on the walls, egress windows, and floors. Do you like the way the light is reflected? Can you feel the atmosphere of the room you are picturing? Do you like how the textures work with each other?
Once the pictures – both on the picture board and in your mind – look right, go for it! You are sure to gain real satisfaction from seeing the basement that you and your family planned become reality.