The
first post
in this series briefly discussed the benefits of installing egress windows for natural light and pointed out the necessity of adding artificial light.
Last week's post
offered information and tips on the use of ceiling and wall lights. Now, let's take a closer look at the addition of lamps. Lamps allow you to vary the focus and intensity of the lighting in your basement to suit your every need. Whereas egress windows are excellent at letting in natural light during the day, the addition of well placed lamps help to brighten up the basement at night. The endless variety of shapes and styles makes it possible to create a just-right atmosphere for you and your family.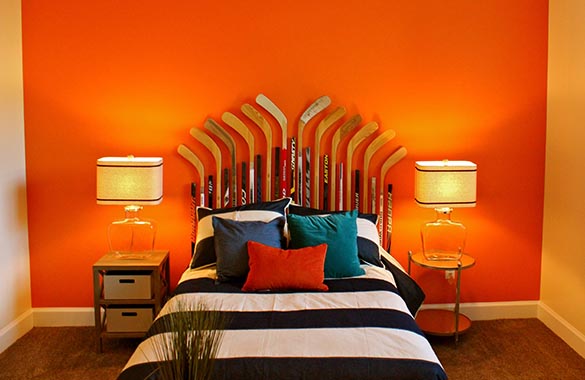 Safety First
Lamps can provide much enjoyment if precautions are taken to prevent accidents and injuries. Here are a few tips to keep you and your family safe.
Protect Lamp Cords
Cords and electrical outlets are known hazards for children. Young children sometimes play with lamp cords, and they are tempted to insert objects into electrical outlets. Do not let this happen. An outlet plug cover is quite easy to install. Add a cord shortener with a snap-on cover, then cover the remainder of the lamp cord with some type of cord channel.Wall-mounted shorteners and channeled cord covers keep cords out of the way and can be painted to blend with the existing decor. If you use shorteners and covers that have adhesive backings, consider scoring the original paper cover on each item's adhesive strip to expose smaller areas instead of gluing the entire strip to the wall. This makes removal easier should you want to change lamp locations later on.
Keep Floor Lamps Stable
If you are thinking about purchasing a floor lamp, consider stability. The surface underneath the lamp's base needs to be firm and level. The lamp itself should be balanced rather than top-heavy. A weighted base will help keep your floor lamp from tipping over if someone accidentally brushes up against it.
Watch the Width of Lamp Shades
Areas of your basement that are subject to a lot of traffic also are subject to an increased risk of accidents. Wise choices in table lamps for these areas greatly reduce such risk. For example, make sure the lamp shade of your table lamp does not project past the edges of the table itself. Choose sturdy tables and lamps with heavy bases.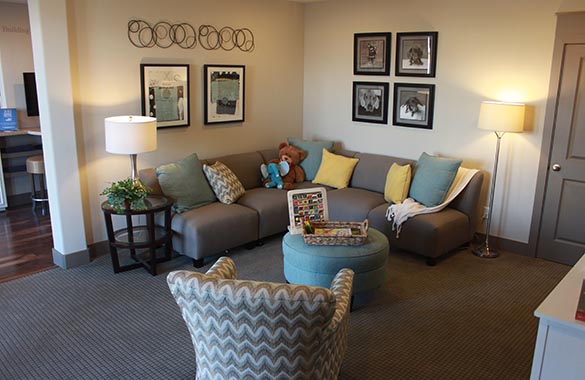 Make Sure Clamp Lamps are Securely Mounted
Clip-on lamps, also called "clamp lamps," allow you to focus the exact intensity of the light you need in order to see a task well. Whether you want to read in bed while your partner sleeps, concentrate on paperwork at your desk or put together a model airplane, these lamps put the light where you want it. When considering such lights, think first about what you will attach the lamp to. Then look closely at the type of clip or clamp and consider the weight and angle of the light with regard to the clamp placement. Requirements for safe mounting of these lamps vary, and a top-heavy lamp with an inadequate clip spells trouble.
Tips on Selecting Floor Lamps
The type of floor lamp you choose depends on how you want to use the light. Choose from three basic lamp styles, then individualize your choices.
Upward Light
If you want to add the appearance of height to one of the rooms in your basement, choose the floor lamp style known as "torchiere." A torchiere is tall and slender. The lamp shade points the light up instead of down, which gives a softer appearance.
Downward Light
The club lamp, a popular style of floor lamp, consists of a base, a pole and a shade. The shade focuses the light downward. If you choose a pale or translucent shade, light also radiates outward from the shade's sides. There are many variations from which to choose, including club lamps with three-way switches and ones with trays made of wood, metal or glass that encircle the pole at table height. Glass tray floor lamps reflect light and appear to take up very little space. Because you can adjust the height of some club lamps, you are sure to find one that works perfectly for the area you want to illuminate.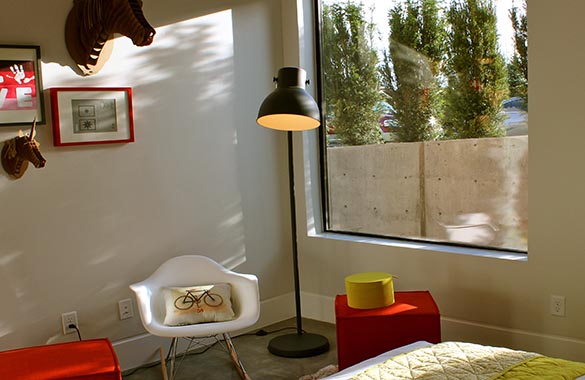 Focused Light
If you want a floor lamp that doesn't take up much space yet can be adjusted easily, both for height and for the angle of the light, consider a pharmacy floor lamp. These lamps are durable and extremely practical.
Tips on Selecting Table and Accent Lamps
The following information will help you decide what type and style of lamp fits your needs.
From the base of the lamp to the top of the shade, table lamps usually measure from 24 to 34 inches. Accent lamps are smaller versions of table lamps and are used to highlight objects or add ambience to a room.
The ideal combined height of either a table lamp or an accent lamp and the object upon which the lamp will rest is somewhere between 58 and 64 inches. Usually, lamps that are within this range will allow you, your family and guests to be quite comfortable when seated because there will be no direct glare from the light bulbs into anyone's eyes.
Take into consideration the form and structure of the table, desk or nightstand that you want to use under your lamp. A sturdy stand looks good with a sturdy lamp. A delicate stand, on the other hand, requires a lightweight table lamp with a refined appearance. When considering accent lamps, imagine how they will look next to whatever you want to highlight.
Words of the Wise
Pick lamps that will complement each room's overall appearance and atmosphere. Alternatively, choose lamps to fit your family's individual tastes. For example, if you have family members who use the basement to practice music, how about lamps with bases that are shaped like their favorite instruments? If you involve family members in the decision-making process, you and they will be proud to show friends how wonderful the basement looks with the new addition of lamps.