This article, third in the "Remodeling 101" series, focuses on how to ensure your remodeling efforts are not in vain. Planning your remodeling with an eye to the future as well as the present results in long-term satisfaction. Such remodeling also makes your home more attractive to buyers should you ever decide to sell. The following are a few tips on how to ensure that your remodeling efforts are a long-term success. 
Lasting Style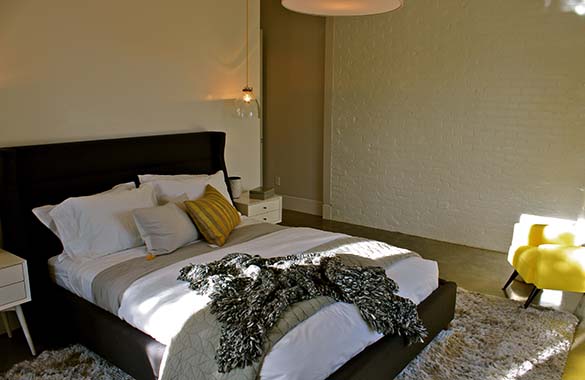 When remodeling with an eye to the future, stay away from permanent (or semi-permanent) design features that are trendy. What is in style now may seem unattractive later on. You can add flair to your design with throw rugs, artwork, furniture, curtains or drapes, lamps and other items, just make sure that any element of trendy design added can be removed easily if necessary.
Consider fitting accessibility features, also known as "universal design," into your remodeling plans. Shower stalls that are level with the floor are wheelchair friendly and yet look attractive and modern to all buyers. Ample lighting with easy-to-access switches, wide halls and doorways, and doors that open with levers instead of knobs are examples of universal design.
Lasting Room Structure
In developing your basement remodeling plans, design rooms so the basic structure and main features of each room stay the same even though uses change. Make sure that your remodeling complies with state and local codes. The two areas most important to prospective buyers are the bathroom and bedroom. If your basement is small, focus first on these. To improve the bedroom, consider installing an egress window well for safety, light and fresh air. Egress window wells not only allow light and fresh air to enter but also can be a great accent to the design of the bedroom. Once the basic requirements for a code-compliant bedroom are met, you can use the room for other purposes if you so desire.
Durable Wall Paneling
For walls, look for materials that wash easily and do not absorb moisture. Stay away from materials that may crack, crumble or break over time. When you remodel, you want walls that you build or finish to be strong enough to hold anything that may later be mounted on them.
Wood paneling with a moisture-resistant finish is very durable. Certain types of hardboard paneling also work well. One that is made especially for basements consists of dense foam insulation sandwiched between hard cement boards covered with vinyl. These panels are so strong that they can hold 300 pounds per square foot. They also insulate, form a sound barrier, are resistant to fire, and are almost impossible to dent or crack.
Tough Countertops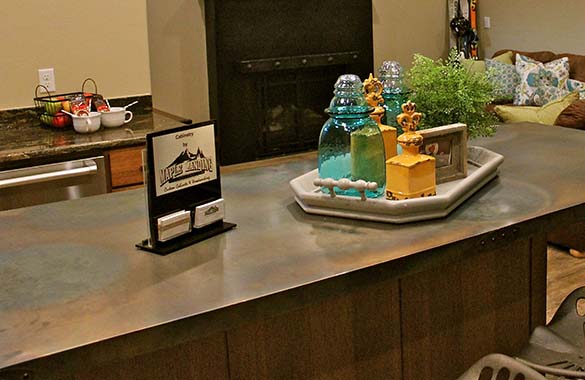 The most durable options for countertops are engineered stone, concrete, and solid slab stone such as granite or marble. Granite is less expensive than marble but equal to it in durability and attractiveness. Concrete, which also is quite durable, gives you many ways to customize your design. It can be colored and formed, and you can fit objects such as cooling racks or trivets into it before it sets up. Because concrete is porous, a sealer must be applied to keep it from staining. Concrete itself withstands heat quite well, but the sealer may not.
Energy Efficiency
Update all appliances to be energy efficient, and pick light bulbs that save electricity and produce little heat yet provide ample light. LED bulbs, although they seem pricey, actually are the most cost effective and the longest lasting bulbs on the market.
Check Options
Newly developed products continue to expand choices in materials, design and energy efficiency. Talk with your family about the scope of your remodeling project and what features are most desirable. Then look for products that will maintain their appearance and fulfill their purpose for years to come. Your efforts will save you money now and make your grateful in the future.