Following up last week's post about the logistics of media storage, this week we are going to focus on how to take your media storage to the next level. In other words, how can you store all of those CD's, DVD's, VHS tapes, and vinyls in a way that actually looks nice. Afterall, the basement design is important. We'll also address storage of cords, remote controls, speakers, and other accessories.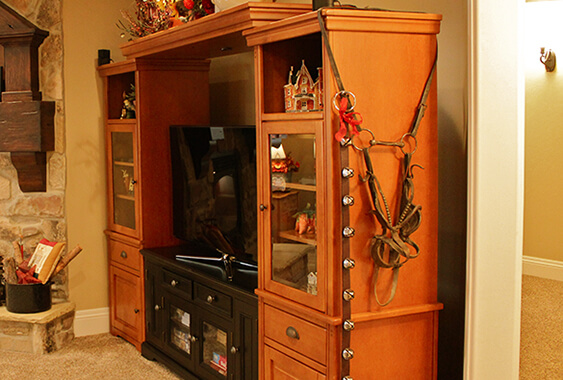 Media Center Choices
Consult with your family to find out what arrangement will work best for them. The variety of media center styles that are available are astounding. Once you know your family's preferences, you can choose a style that fits your family or construct a media center yourself.
No matter what you decide, be sure to pick a style that has enough space for the television and all accessories. Furthermore, select a design that hides power cords, surge protectors and cables – it will really add a lot to the design. Make sure that the design provides for sufficient airflow to all equipment. Televisions and some other types of electronic equipment create quite a bit of heat.
Wire and Cable Protection
Wires that cannot be hidden need to be protected from pets and children. Cable organizers of various shapes and styles make this task easy and add to the attractiveness of the room.
Remote Controls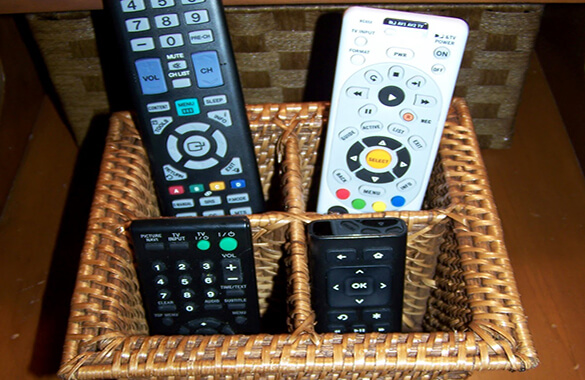 Collect remote controls in a central location where each person can quickly find the one they want. Perhaps a wicker basket placed on a coffee table in the media room or a tray that is set near the television will work for you. Color-code the remotes by placing a differently colored sticker on each one so that what the remote goes to can be identified by the sticker. Another option is to buy universal remotes to reduce the number of remote controls needed.
See! It's easy
With just a few tips, you are on your way to protecting your entertainment media and making your basement organized and enjoyable for the whole family. Below, you'll find a few resources that should help you on your way. Good luck!
Helpful Links
Yale University Music Library: The History of 78 RPM Recordings
Iheart Organizing: Media Storage
Better Homes and Gardens: Media Centers for the Whole Family
CableOrganizer.com: Learning Center
CableOrganizer.com: Cable Raceway